Liberation Gallery in Brighton is now exhibiting six pieces. Please take a look at the wonderful site and extraordinary fellow artists that are exhibiting as well..
SOLD Portrait and Landscape oil paintings
New Work expanding portfolio - Flowers in the style of abstraction
Portraits can be commissioned through consultation online. It is possible to be involved in the process in many ways. I have worked with clients in different countries with different requirements. You can have regular check-in meetings and short video summaries of the work as it develops.

Please visit my shop to see if the style of work suits you. If you start the process and change your mind, that is fine. I ask for a small non-refundable deposit to cover the materials.

A portrait can be of a loved one, a pet or someone that you admire. I have experience of painting from black and white photos that I bring to life in oil colours.

If you like what you see and book a free consultation.
Art from the heart
At the same time as making portraits, I have a collection of paintings of the sea. My process involves an instinctual response. I apply paint and then allow my senses to decide what the next step or brushstroke will be.
I notice my mind in between busily trying to make a decision. When I come to the canvas, I allow myself the space to paint what happens. The approach is instinctual and the painting evolve over many sessions. Taking breaks in between painting allows my senses to refresh. I tend to fall in love with the canvas and need time, like any relationship to get to know the subject. Whatever or whoever that it might be.
Hi,
I'm Patrick Turner-Lee

I am Patrick Turner-Lee, and I live in Brighton, East Sussex. I paint in oils and have a studio in the City Centre.

I started painting following a cathartic health crisis. On Xmas day 2013, I suffered a heart attack. During my recovery, I found solace in drawing and painting. I paint mainly with oil on canvas. The sea inspires me as well as the character in people's faces.

I sold my first painting at the end of 2014. The client bought the work and became emotional when I gave it to him. He still tells me that he loves this painting. I decided I would devote my time to creating to connect with people.

Since then, I have sold paintings and prints worldwide. Each year I have had exhibitions, and now I am an artist-in-residence in Foodilic, a popular restaurant in a shopping area of Brighton.

2022 is a new period in my Artist practice. I have access to a dark room and will be producing multi-media work. Fascinated with the embellishment of images, I will use different materials to create new work.
Perfect finish
All canvasses can be made to fit your requirements. The stretcher bars are ordered, and then the appropriate substrate is stretched and fixed to the assembled frame
Preparation
All canvasses are stretched and primed with size and Gesso by PTL Arts. The material used is canvas or linen, depending on the style of painting required.
Oil Paint
Oil Paint is generally applied in its original state. Medium is only used if absolutely necessary. The style of painting suits itself to the oil being applied straight from the tube.
Tailored products upon request
It is twenty years since your parents got married and you want to buy them something special. An oil painting is a great treasure because it can last many lifetimes. When you go online, it costs thousands of pounds. So often, this great idea goes unfulfilled because we think that a painting will have to cost a lot.
Look no further, as PTL Arts is happy to explain the nuts and bolts involved. The prices offered and materials are revealed in a free video consultation. Everything takes slightly different times to complete. Prices will have slight variations depending on these details. There are various ways that your idea can become a reality.
With PTL Arts, you can commission a painting and then view it on completion. To understand the artists' way of working, join online sessions and watch the picture being created. This can be recorded so that you can share it with your friends. The copyright is held by PTL Arts. This can be purchased if you want to make prints and cards of the painting. PTL Arts can also provide prints and cards for a reduction.
Each painting will take different times to complete. There are many factors involved, and the individual nature of the finished product shows this. After completing paintings, in the past, we have discovered a process. This enables us to give an accurate forecast of the time needed to complete a piece of work. Book a consultation now so we can talk in person about any questions you may have.
What they say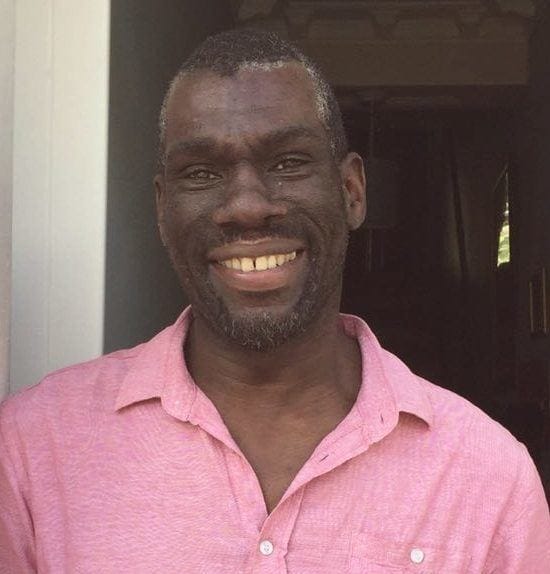 It was great working with Patrick after seeing his artwork I was inspired to think about my family and how would like all of my children and my wife to be painted by him.
When you have a family and you think about Legacy I thought would be a beautiful way to remember all my children, and for them to have something special that they could pass on to their children. I had a discussion with Patrick about their various qualities and characteristics of my boys then Patrick set about painting them.
The results were fantastic. I wanted the paintings to be finished their birthdays and Patrick delivered bang on time.
Can't wait for my next painting !!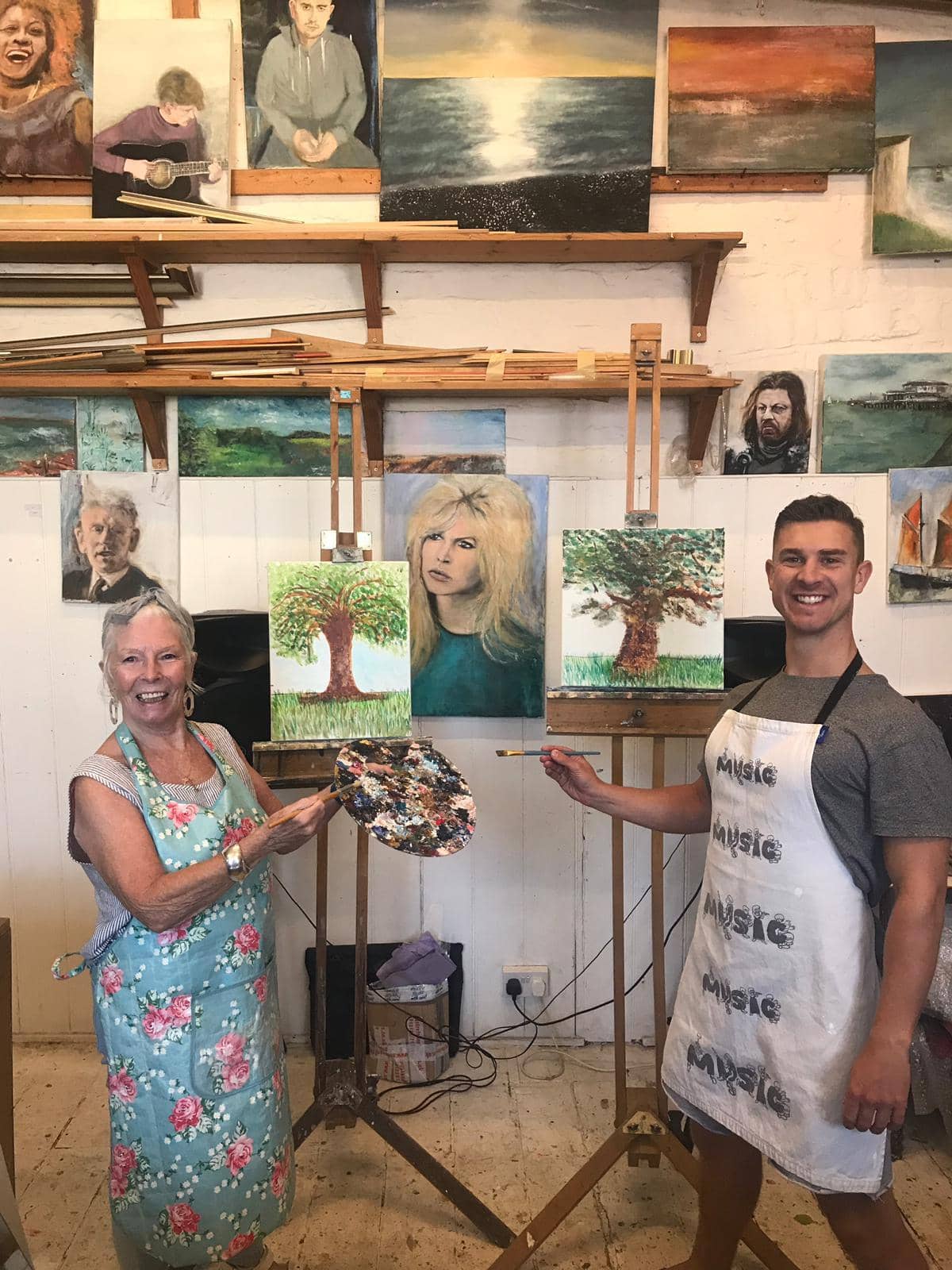 Birthday Treat Art Lesson
I decided to do something different and a little special for my Nan on her 82nd birthday, my nan is super creative and often paints things (like a tree in her garden - yes she painted the actual tree!), so I booked a painting session with Patrick for Nan and I.
It was fantastic, very hands-on. The experience was paced perfectly. Patrick knew where to start, when to move on and when to reflect.
He taught us some valuable lessons, in painting, creativity and in life! I would highly recommend booking Patrick for your painting lesson, creative guidance and high-art experience today!
Very grateful for the memories and the art we created, that we now have to cherish.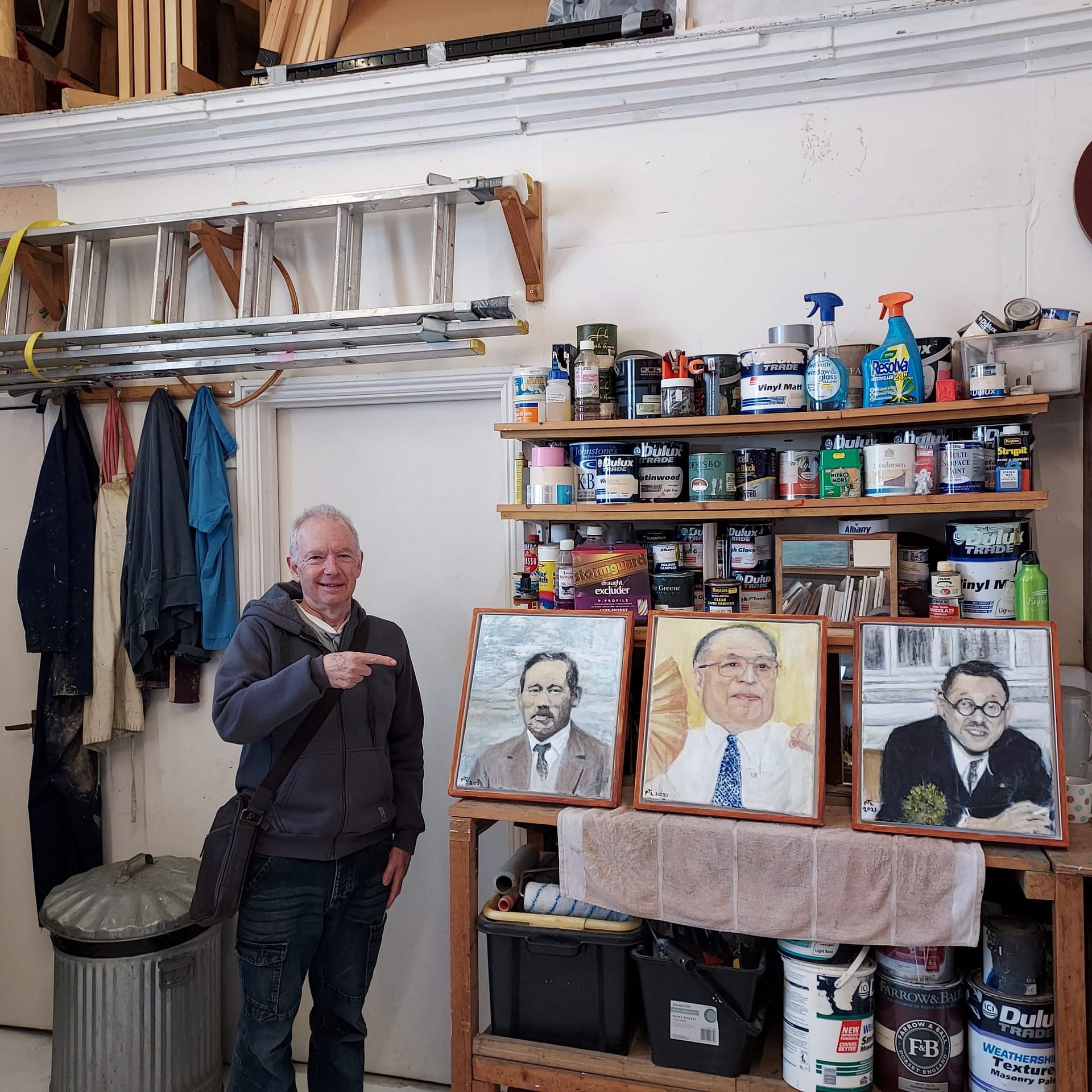 The Three Presidents - A triple commission
I commissioned Patrick to paint portraits of the three founding Presidents of our Buddhist organisation. Patrick kept me informed as to progress and put all his effort into bringing out the informal characteristics I was after in these paintings.. Knowing nothing about art, It was an insightful experience for me, hearing how he chose the materials and formed the images in his mind. I am in the process of hanging the paintings and they are looking good. Yes.
EXHIBITIONS SO FAR
Chilstone Garden Centre -- March to May 2016 - Joint Show
Old Boat Community Centre -- June to September 2016- Solo Show
Arch 20 Gallery, Ramsgate Harbour - October 2016 - Joint Show
Woods Restaurant, Tunbridge Wells Pantiles - Nov 2016 - Group Show
Trinity Church Tunbridge Wells - Nov 2016 - Group Show
Jubilee Library Brighton - January 2 weeks - Solo Show - 2017
NVT Theatre - Hove - Month of April - Solo Show- 2017
Taplow Court Court nr Maidenhead - Month of December - 2017 Joint Show
Jubilee Library Brighton - January 2 weeks - Joint Show - 2018
St Augustines Saint Augustine's Arts & Events Centre - 3 Paintings - 2018 -2020
Laughing Dog Restaurant and Gallery - March 2018 - Joint Show
Jubilee Library Brighton - July 2 weeks - Joint Show - 2019
Taplow Court Court nr Maidenhead - Month of June - 2019 Joint Show
St. Pauls Church Worthing - Month of October - Solo Show- 2019
NRG Cavern Worthing - Joint Show- October 2019 -March 2020
Foodilic Restaurant - Brighton- September 2021 - Finished February 2023
WEST PIER TRUST 2023 Painting of West Pier April 2nd to July 2nd
Liberation Gallery 2023 New Gallery opened 12th December 2022.
Some Blog posts
Sign up to get a free consultation! ring 07411720596 and leave a message
Find us here: 66 Southampton Street
Brighton and Hove
Email: patrick@ptlarts.com